Our New Pod Structure: Client Centric, Igniting Ideas
by Ben Whiteside, Account Strategist
Recently, The Focus Group implemented a "Pod" organizational structure to approach the services we provide for our clients. During the Focus Group's transition into this pod-based approach, I did some research on how this method proves to be successful and ultimately, what it means for each specific member of a given pod.
How do pods function?
A pod is best described as a small, autonomous unit that is enabled and empowered to deliver results through strategy, tactics and creative thinking. Each member acts as an independent part of the pod-based on their expertise, but contrary to more traditional methods, all members of the pod are at the client's service, showing the client their importance to us and how we value them.
A positive that immediately stood out to me was that a client can more readily realize that they are a priority to us if they have a full, interdisciplinary team available for them, as opposed to just one account executive. The fact is, they are a priority, so we aim to make them feel this way. This allows the opportunity for us as a team to provide strategically-focused, efficient and creative work, share ideas, cut down on time lost in translation and also establish a sense of urgency on their projects.
During the transition phase, I've been assigned a great opportunity to support multiple pods, allowing me a chance to have my eyes on the majority of the accounts with whom we work. In doing so I am learning more about both the clients and the processes in which we handle certain accounts. I view this as a great advantage for someone in my position to gather as much knowledge as possible, making me more valuable to my team in the long run. As an account strategist, whenever I meet with my pod team on a specific account, I become a brand strategist for that client with their best creative interest at heart.
Adapting to change presents opportunity
Change is good for organizations, and The Focus Group is no exception. In the words of business author and speaker Mark Sanborn, "Your success in life isn't based on your ability to simply change. It is based on your ability to change faster than your competition, customers and business."
I also believe that this is a great opportunity to realize the true potential of our team. For instance, I'm an individual who has predominantly worked in account management, servicing clients and managing day-to-day activities as their point of contact with our agency. But, I personally believe I'm at my best when I'm able to brainstorm creative solutions in a room full of versatile people. The transition to a pod structure has given me the platform and freedom to do this daily.
Now that I'm in a role where I'm able to embrace my creativity, I've come to find just how talented and creative everyone on my pod team is. It's rewarding to know that when I voice my thoughts and ideas on a specified client to my team, while it may not be the exact answer we're looking for, in doing so I can spark the thought in the room that will be that significant idea. I firmly believe that iconic campaigns are created in these types of settings.
Thinking outside the box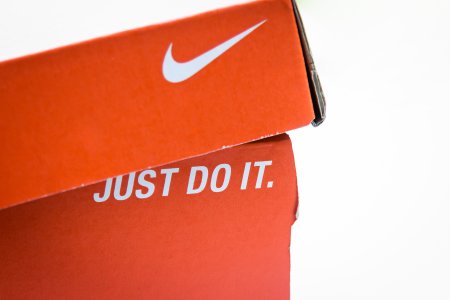 Case in point, Nike's "Just do it." slogan was originally used as a tagline to jumpstart a campaign of theirs in 1988. That slogan is incredibly simple but holds colossal weight and is universally recognized. Whenever I enter a pod meeting, I like to keep in mind that monumental ads/campaigns were sparked in a room just like this. Referring back to "Just do it.", that thought was derived from some sort of interaction that a small group of people had with one another, taken from a specific event, and then strategically created and developed in a (say it with me again) room full of people just like this. Not to take away from the fact that Nike is a global brand with a massive following, and I know I'm thinking big using this tagline as an example, but isn't that what we're here to do? Think BIG.
In closing, the transition to a pod structure has challenged me to adapt and harness skills that I previously wouldn't have tapped into. I've allocated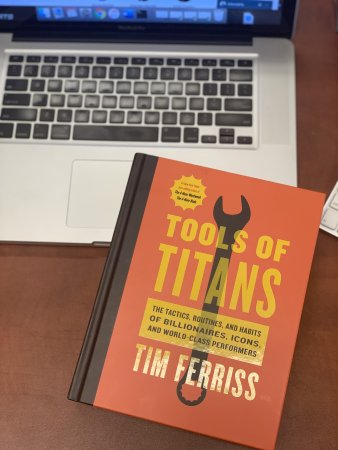 a significant amount of my time toward gaining a general understanding of each discipline in the company, and I am learning at an unprecedented rate, from a personal standpoint. In a sense, this structure has crafted me into a more well-rounded agency professional, ultimately making me better at serving clients while also becoming a more valuable employee and teammate.
At the Focus Group, I keep the book "Tools of Titans" by Tim Ferriss on my desk. In it he quotes Benjamin Franklin's transcending advice
"Either write things worth reading or do things worth writing." It's with this mindset that I look forward to the future with 360-degree focus, motivated by the fact that I'm given the opportunity to contribute to something memorable, all while challenging myself daily.
—————————-
If you would like to discuss your business or organization's marketing needs, we'd love to hear from you. Please EMAIL US or call us at (228) 325-2930.
See Our Work