The Objective & Strategy
Our objective was to position the hospital with a more modern persona and fresh brand. Strategies included brightening the brand profile with a new, more modern color palette, and updating the logo design to capitalize on the recognition of 'SCH' as a common acronym among the public. Advertising prominently features specialty and front line providers to better bring the "Neighbors Serving Neighbors" tag line to life. Provider expertise was highlighted in a weekly "Ask the Provider" feature column.
The Audience
18,000 households within a 30 mile radius | Community and business leaders | Family practice & other specialty providers to join hospital team
The website was totally overhauled to be an extension of the new brand. It is now mobile friendly, and includes a new Health Library with new online tools, online Patient Portal and an easy to use navigation.
schospital.net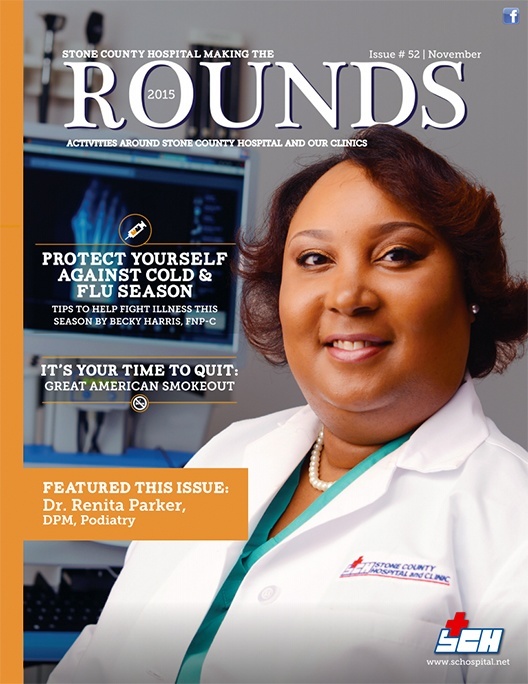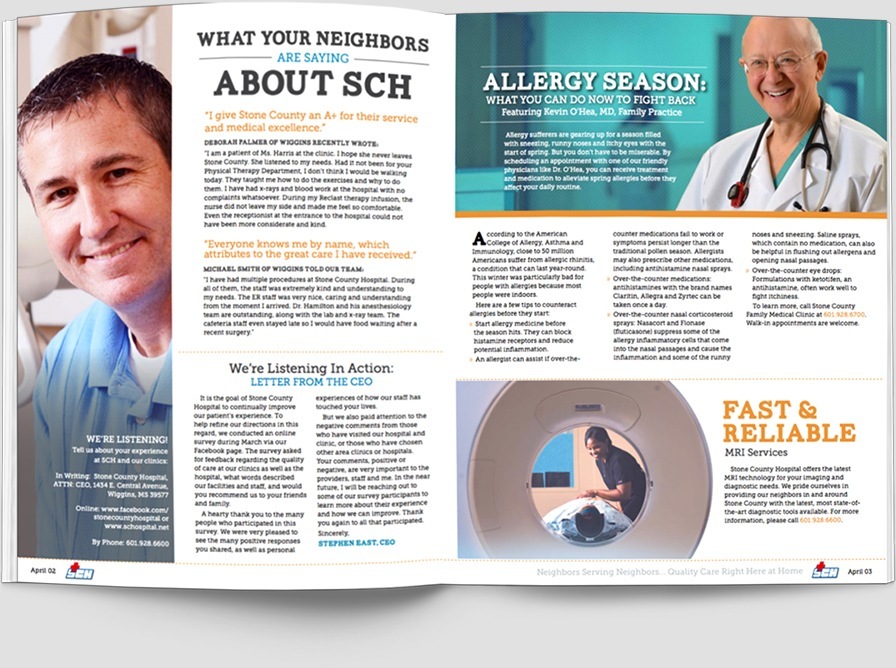 The new design is heavy on imaging and specific targeted information that leads people to the new website and/or hospital or clinic.
This critical access rural hospital, with an established yet dated brand, wanted to increase awareness among the community and patient base of its services. Of specific interest was increasing awareness of its family medical clinics and wellness care, specialties offered, providers, and the wide array of diagnostic tests offered without having to make the drive to a major hospital.
A series of 10 simple rack cards were developed to allow marketing staff, as well as consumers, to get just the information they needed and was more cost-effective.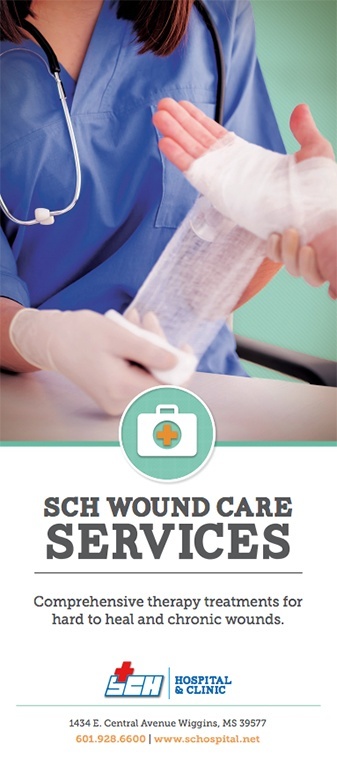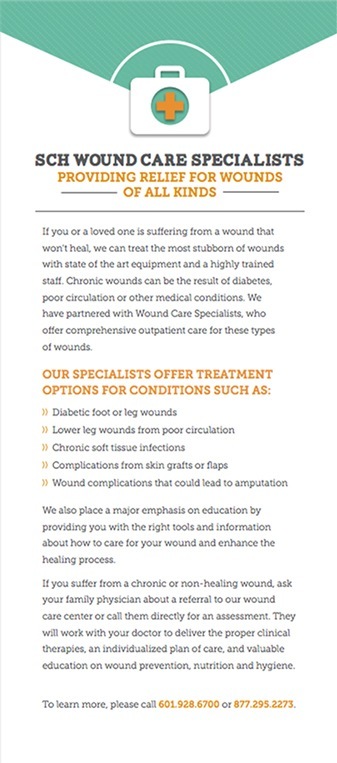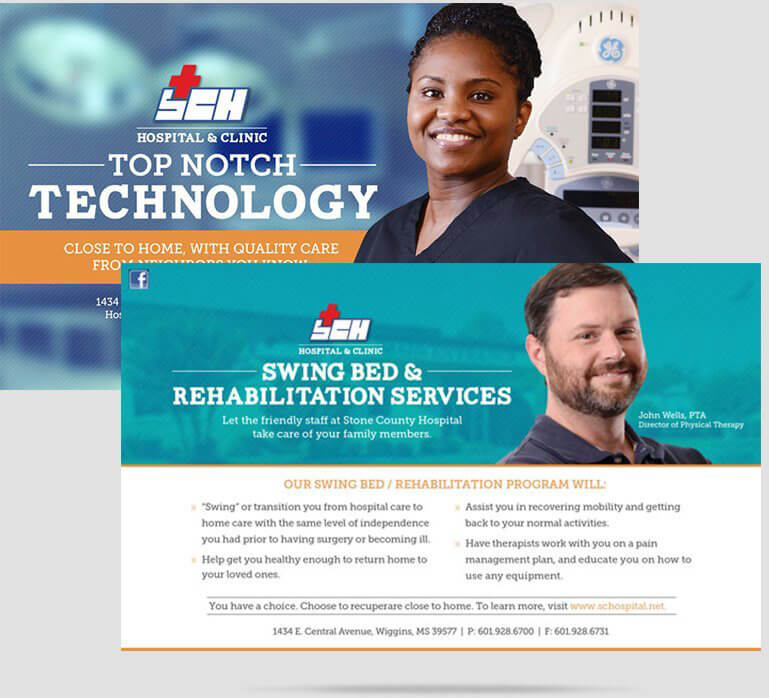 The new brand colors were extended to new ads, and copy simplified and directed to specific targets and/or services.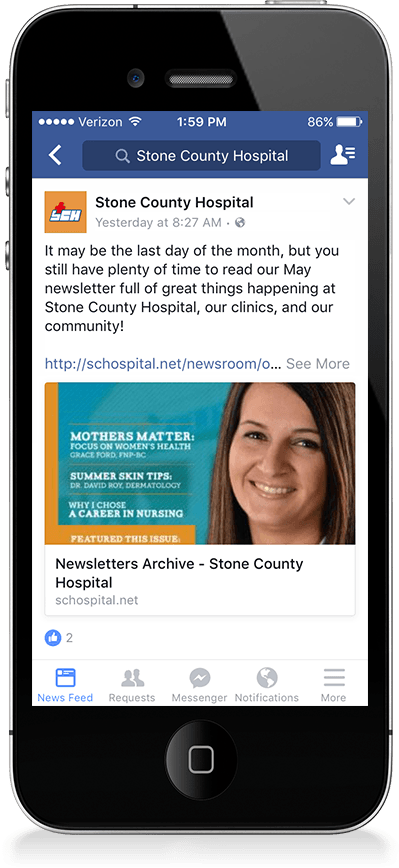 Our engaging social media marketing campaign mirrored overall brand strategy by featuring employees and staff prominently, as well as new services, "Ask the Doctor" segments and community involvement.
facebook.com/StoneCountyHospital
The Results
Over 700% increase in likes to SCH Facebook page with significant increase in reach and engagement.
Website traffic has doubled to over 5,000 visitors a month and rising.
Most importantly, the campaign resulted in a significant increase in visits to the hospital's community clinics.
More Case Studies
[ Get In Touch ]