Public Relations Association of Mississippi Beach Chapter Announces 2021 Board of Directors and President, Jase Payne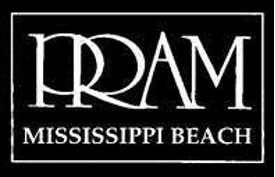 Contact Ashley Butsch
Telephone 228.604.0014
Email ashley@mscoastchamber.com
Website  www.mscoastchamber.com
COASTAL MISSISSIPPI – The PRAM Mississippi Beach Chapter is pleased to announce the 2021 President, Jase Payne, Director of Public Relations & Social Media for The Focus Group.
Payne earned a bachelor's degree in Mass Communication from The University of Southern Mississippi. Prior to working for The Focus Group, Payne served as Marketing Manager with the City of Gulfport, overseeing marketing, business development, social media, and public relations for Gulfport Leisure Services, including the Gulfport Sportsplex and the Gulfport Harbor Lights Winter Festival.
He currently serves on the Board of Directors for Coast Young Professionals, Past-President of the Gulfport Gridiron Club and serves on the board of directors for the Boys & Girls Club of the MS Gulf Coast. He is a Graduate of the Gulf Coast Business Council Masters Leadership Program.
Others serving on the 2021 PRAM Board of Directors are: Becky Bennett: Past President, AGJ Systems & Networks Anna Roy: Vice-President, Coastal Mississippi
Morgan Shiyou: Treasurer, Eley Guild Hardy Architects PA
Marina Gelpi Clay: Secretary, Kacco Inc. (Pearl River)
Anne Pitre: Professional Development, Hancock County Chamber of Commerce
Geneva Drummer: Community Relations, The Meeting Place, LLC
Mary Douglas: Membership, United MSD Foundation
Ashley Butsch: Communications, Mississippi Gulf Coast Chamber of Commerce
Kimberly Aguillard: APR, Port of Gulfport
Jeff Shepard: Member-At-Large, Mississippi Power Please see the attached photo of Jase Payne.
For more information regarding the 2021 PRAM MS Beach Chapter, visit www.prambeach.org or www.facebook.com/PRAMBeach.
The Public Relations Association of Mississippi (PRAM) statewide consists of nearly 600 public relations professionals from every sector — advertising and public relations agencies, corporations, non-profit, government, education, industries and others. PRAM is a source of expertise and inspiration, and a forum for networking with public relations practitioners throughout the state and region.
See Our Work