Mississippi State Port Authority
Port Of
Gulfport
Gantry Crane Campaign

The Objective & Strategy
The arrival of the Gantry Cranes to the Port of Gulfport was a unique opportunity to showcase extensive growth and progress for the Mississippi State Port Authority by emphasizing the iconic physical nature of the cranes themselves. The goal of the campaign was to educate the public and generate excitement about the Gantry Cranes' arrival.
Our strategy was to develop a dynamic graphic look that created a sense of mystery and anticipation, while conveying the importance of the cranes. We incorporated high-design crane visuals and developed a unique color palette for all elements of the campaign. In the days leading up to their arrival we coordinated a social media and digital billboard campaign to tease their arrival.
The Audience
Business Leaders | Government Officials |
General Public of the Mississippi Gulf Coast Region

Vividly designed digital billboards were created to tease arrival and display crane facts.
Social media campaign elements included custom animations designed to attract and engage Facebook and Twitter users.
facebook.com/PortofGulfport
Blessing of the Cranes
An event called "The Blessing of the Cranes" was held to commemorate the arrival of the cranes. The custom illustration was used to produce several well-received collateral items such as limited edition posters for presentation to local dignitaries and selected attendees.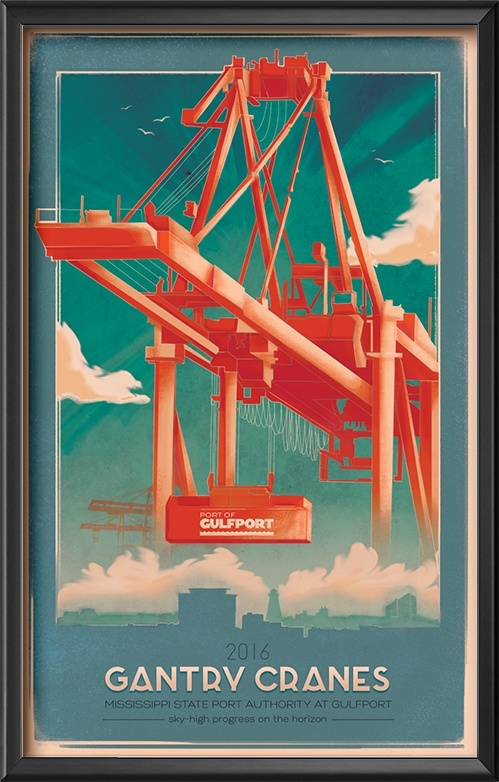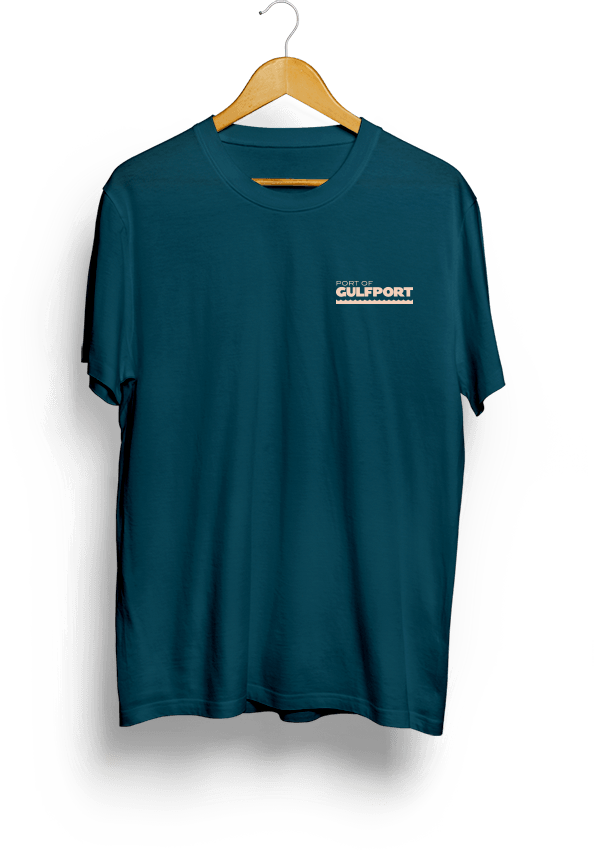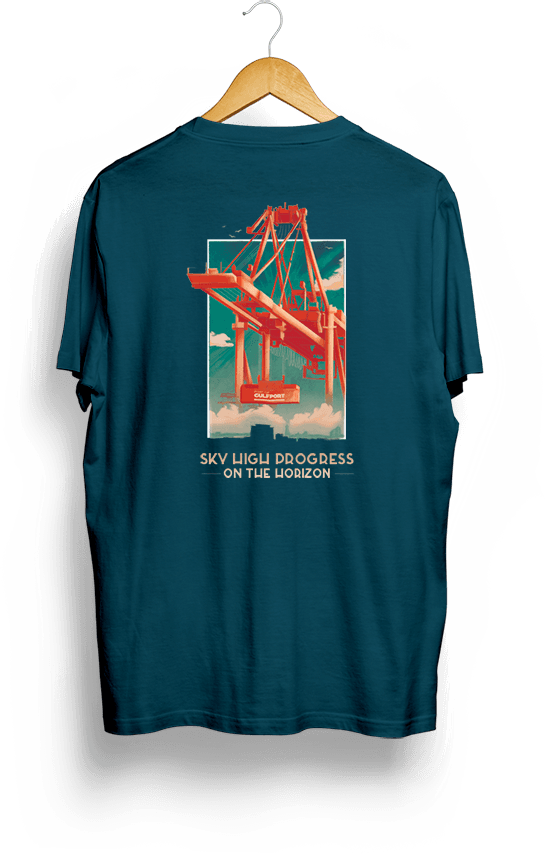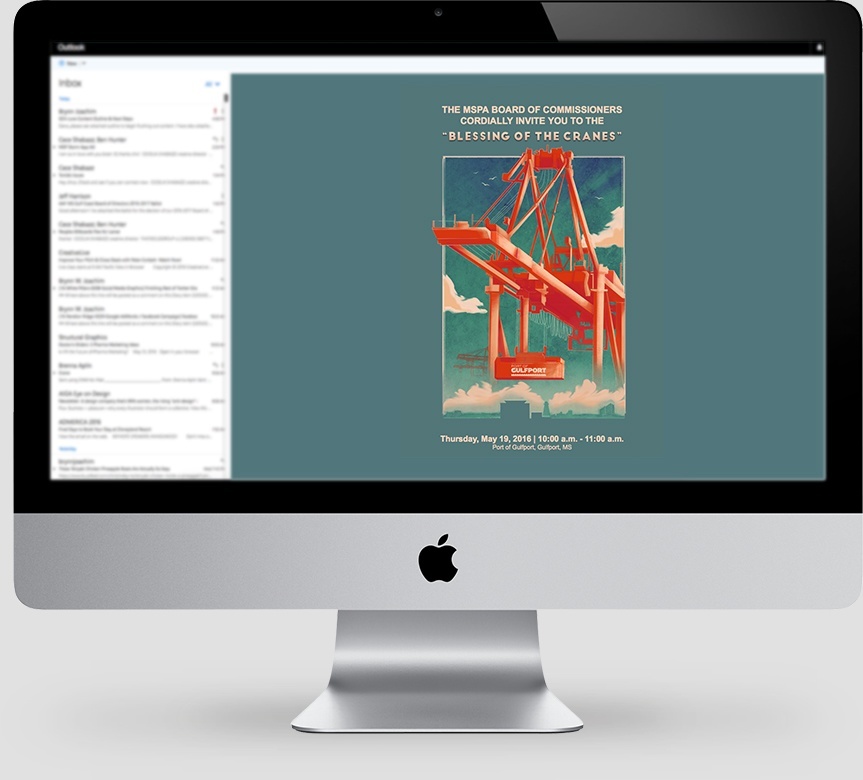 The Results
Hightened curiousity of the general public.
Raised awareness and educated the public on the dramatic growth and opportunity the arrival of the cranes represent.
High attendance at "Blessing of the Cranes" event.
Increased exposure and followers on social media.
More Case Studies
[ Get In Touch ]