Digital Trends for 2017
Q1 for 2017 is in the books and we've had some time to see what's actually working in digital marketing for 2017. Lets take a few minutes to review what your business needs to start planning for the rest of the year, while keeping an eye on 2018.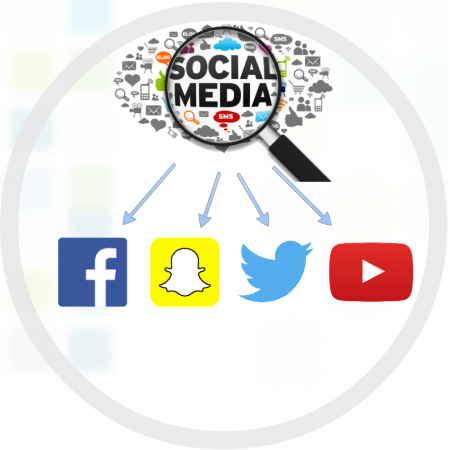 Digital Trends for 2017
Facebook Live
There's no reason to sit out of live video. Other networks tried to get it into the mainstream, but it took Facebook Live to really get it mainstream. RIP Meerkat and if you're still using Periscope, good on you, but its end time is coming soon – or it may just be rolled into a feature in Twitter. Honestly it's what Twitter should have done with the app to begin with, but Twitter hasn't been known for making good decisions in the last few years.
Why you should be using Facebook Live
Facebook Live has a strong reach.
If your audience is growing FB Live is a great tool to raise your visibility. The notifications do encourage your high engagement fans to react with a watch, share or like. Be careful, if you go live to often users could become desensitized to your updates. With a quality audience you can get more reach with a live video than uploading a video to Youtube or uploading a tradition video to Facebook. Facebook Live is something you want to experiment with so you can find the right fit for your brand's mission.
Facebook Live is very easy.
All you need is a strong internet connection, a cellphone and a Facebook account. That's it. You can always upgrade your video with a better audio mic, handheld steady cam for your phone, and light shading if you're really wanting to up the production value. Most Facebook Live content producers are just using their smart phones.
#Protip, you'll want to give your video a nice descriptive name since it will automatically update to your page when your video is done and has processed through to Facebook video.
Snapchat GeoFilters
Snapchat is something you'll want to be familiar with, even if you're not a Snapchat user. The one thing we want you to pay attention to is the paid filters.
There 2 main types of filters. First are the super expensive, funny and sometimes offensive Snapchat Lenses.
Snapchat Rolls Out Offensive Lenses for International Women's Day
Oh and that cost? We weren't kidding.
A general rule of thumb for Snapchat Sponsored Lenses costs is this: $450,000 per day Sunday through Thursday, $500,000 for Fridays and Saturdays, and $700,000 plus for holidays or special events (like the Super Bowl). Full Article
These are undeniably cool but unless you have major dollars to experiment with, you'll want to stick to the standard Snapchat GeoFilter. Design your filter with a set of prefab filters, or go crazy and create something from scratch. Next, you set the price by selecting when you want your filter to run, and the actual square-footage of your coverage area.
Finally, add your billing information and you're all set. They do have some rules about what can and can't be in the filters – no faces is a big one. The ease of use for creating the filters make it a must have for wedding showers, birthday celebrations, charity events and more. Easy to implement for any brand or personal account and as long as there's not 10 other filters in your locations, they're also easy to find on the network.
This is one of those networks that is still growing, and that's not a small feat. With the onslaught of new apps or social networks Snapchat continues to find new audiences quarter after quarter.
Snapchat is also one of the few social network stocks that jumped on opening day (we'll see what happens after the short sellers move on) and its hardware product  Spectacles are popular revenue driver for the company.
Influencer Marketing
Finding the right influencer can bring your brand to new audiences that were previously untapped. There are a few pros and cons with any influencer so be sure to do your homework.
Influencers are everywhere.
Think beyond hiring A, B or C list actors to tell your story. Find a local that has a social presence and create a partnership. Local enfluencers know the area, know the culture and are perfectly comfortable in front of their audience. Easy finds are TV and Radio personalities, but don't overlook the school's biggest Instagram star or the resident Youtuber with a few thousand subscribers.
Remember these influencers are representing your brand. Their private lives that are rarely seen can sometimes be your brand's biggest weakness. Do your research and always have a plan just in case your popular local radio DJ gets busted for meth.
These are a few of the trends The Focus Group is keeping an eye on and implementing for 2017. We'll update every quarter or when we see a strong shift to new networks or a major shift away from some popular ones.
See Our Work