Your Friday Focus – The Politics of Social Media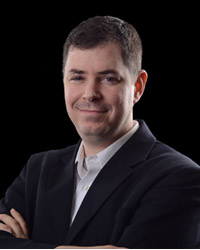 In 2008, social media was becoming wildly popular. Facebook, YouTube and Twitter were all the buzz, and people were coming to grips with the reach and the power contained within these new methods of communication. Many analysts believe that Barack Obama's savvy use of social media played a major factor in his victory in the 2008 presidential campaign. This win should have cemented the political importance of adapting to and utilizing these networks to interact and embrace Gen X, Gen Y and the Millennials.
Now it's 2012. Mississippi just emerged from a historic election cycle, and I'm a bit perplexed at how some politicians made an effort to reach these digital generations, while still seeming completely out of touch with how to actually use social media in a meaningful way.
I witnessed many Facebook posts and Twitter updates for candidates running in my district and for statewide office, but often the messages were crafted in an ineffective format. A post on Twitter read, "Visit our Facebook page to like" Candidate X, and once I visited Candidate X's Facebook page, the first post was "Follow us on Twitter" – baffling.
Instead of understanding how to communicate on these networks, oftentimes politicians (or the folks running their social media outlets) were trying to drive likes and follows as a method to somehow out-gain the other candidate. While the breadth of network reach is important, it's not as important as getting your message, your points, your beliefs and your agenda to the public.
For the first time, the Internet has surpassed the traditional local paper as top source for political news.
Have you ever seen a candidate run an ad in a paper asking his constituents to watch his TV ad? Or have you ever watched a TV ad that directs a viewer to listen to the candidates radio spot? Generally, no, these things don't happen because people understand how to use TV, radio and print media. Each outlet is unique and has different benefits.
It's the same for social media. Investigate the network, understand the purpose and implement interaction.
How long until the Internet surpasses network news and continues its rise to the definitive source for campaign news? I imagine sooner than you think.
Twitter's CEO, Dick Costolo
"I really think 2012 is going to be the Twitter Election," Dick Costolo said on stage at AllThingsD's media conference in Laguna Nigel, Calif.
Costolo's sentiment is shared throughout other social communities. A new generation of political candidates is looming, and they are very tech savvy. If you don't have the right team in place to help you manage the social waters, even if you have the better platform, there won't be anyone listening, tweeting, following or liking.
Thomas Broadus is the director of interactive and new media for The Focus Group.
You can contact Thomas at tbroadus@focusgroupms.com | 228-832-3667.
See Our Work