Greenwood Convention & Visitors Bureau Honored with DMO of the Year by Mississippi Tourism Association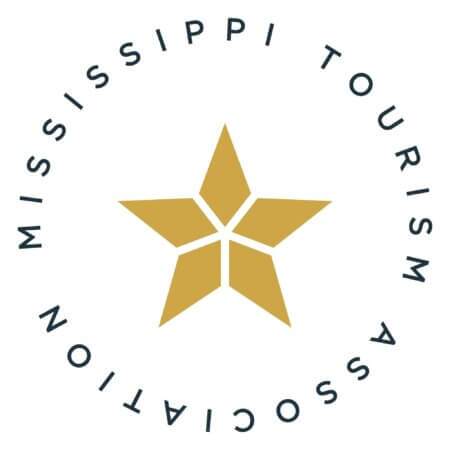 FOR IMMEDIATE RELEASE – Jackson, Miss., October 9, 2023 – The Mississippi Tourism Association (MTA) recognized the impact and accomplishments of the state's tourism industry at the annual tourism awards program held during Governor's Conference on Tourism at the MSU Riley Center in Meridian, Mississippi, October 4-6, 2023. This annual educational and professional development event brought together around 200 tourism industry professionals from across the state as well as tourism partners from the surrounding region.
"Mississippi's tourism industry is thriving," said Governor Tate Reeves. "Every day more and more people are falling in love with our state – and it's easy to see why. There's a beauty to Mississippi that is uniquely inspiring, and it's hard to find nicer people than Mississippians. Thank you to the Mississippi Tourism Association for telling Mississippi's story, and congratulations to all of the award winners!"
These awards give MTA the opportunity to recognize members who excel in various sectors of the industry. Awards were presented in 18 categories, each focusing on a different aspect of the hospitality industry or individual achievement.
This year's recipient of the DMO of the Year award was given to Greenwood Convention and Visitors Bureau. This is awarded to a DMO with a budget of $500,000 to $999,000, which is recognized for outstanding efforts in destination marketing and management through strategies and initiatives that generate visitation and contribute to the overall success of their destination. Entries should also demonstrate they are supportive of tourism endeavors, not only promoting their own area but also other partners and the industry as a whole.
"It is such a pleasure to have the opportunity to celebrate these talented members who work tirelessly for their communities and organizations. These awards are very competitive and that is a testament to the caliber of work being produced by our partners and the overall strength of Mississippi tourism. It is our honor to work together with these outstanding professionals to continue to grow and prosper our industry," said MTA Executive Director, Danielle Morgan.
The Greenwood Mississippi CVB has made a significant impact on tourism in the state. From June 1, 2022, to May 31, 2023, its strategies, which encompass CVB operations, events, and a refreshed brand, have increased Greenwood's sales tax revenue to its highest level to date of over $550,000.
Greenwood's new branding campaign, launched in January 2023, further advanced state tourism by emphasizing itself as the Delta's base for exploring neighboring regions and promoting nearby destinations to visit while staying and enjoying its own accommodations. This "everyone wins" approach has yielded a notable 6.7% year-over-year growth in tourism tax revenue.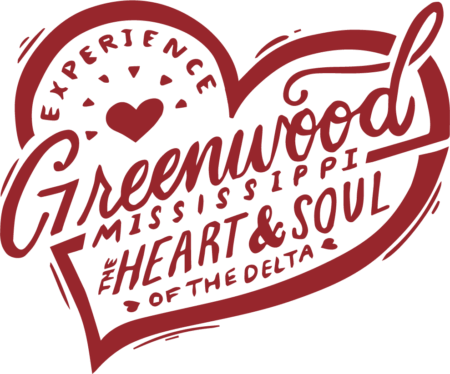 The Heart & Soul of the Delta brand was carefully created as an evolution of its highly successful Delta Spirit – Southern Soul brand developed in 2016. Taking it to another level, they sought to position themselves as the literal "Heart & Soul of the Delta" thereby adopting the idea that we all benefit when we work together. More offerings are in the works to help users "Find their Beat" through interactive maps to guide them to sites of interest not only in Greenwood but throughout the Delta.
The Soul Mates campaign is about identifying members of the community who have a love for Greenwood and represent the Heart & Soul of the city through their own unique talents that they each bring to it.
Greenwood, Mississippi stands as a valuable asset within the Mississippi tourism industry, offering not only its own unique charm but also contributing to the promotion of surrounding cities in the Delta. As a historical hub with a vibrant cultural legacy, Greenwood stands as a bridge to the wider Delta region.
What sets Greenwood apart is its innovative approach – offering "Stay and Stray" packages that connect visitors to the surrounding cities, creating a unique experience that transcends a single location. By showcasing Greenwood's own attractions and weaving them into the broader Delta narrative, the city not only attracts tourists but leads them to explore the greater tapestry of heritage, music, and history that the entire Delta region has to offer. Below is a quote from the "Stay & Stray" sub-campaign under the new branding from The Heart & Soul of the Delta.
"The Mississippi tourism industry thrives with dedicated individuals who share a heartfelt commitment to enhancing their communities and our state as desirable destinations to visit, reside, and thrive. We commend their exceptional contributions to our state's fourth-largest industry and appreciate their unwavering support for the Mississippi Tourism Association's mission, which unites the entire tourism sector through advocacy, education, and promotion. We extend our warmest congratulations to all our award recipients for their remarkable achievements and offer our best wishes for their ongoing success," said Christy Burns, 2023 – 2024 president of MTA.
###
ABOUT MISSISSIPPI TOURISM ASSOCIATION (MTA)
The voice of tourism, the Mississippi Tourism Association is a membership organization whose mission is to unite all sectors of the tourism industry through advocacy, promotion and education. MTA's vision is to transform Mississippi's economy through increased visitor spending and overall travel industry growth. For more than 30 years, MTA has led Mississippi's tourism education and advocacy efforts. Membership and organization details can be found at www.mstourism.com.
See Our Work