The Focus Group Visits Mississippi Coding Academies in Jackson
by Allison Buchanan, CEO, The Focus Group
What a treat it was last week to get an impromptu tour of the exciting things going on at the Mississippi Coding Academies in Jackson, Mississippi and to learn that two of their bright young instructors will be on the Coast this week (Aug 7-8)  to meet with prospective employers for the Academies' graduates. (contact info at end of this post)
For those who don't know what a coding academy is, it's essentially a place for trainees to learn how to write computer code for use in building websites, applications and mobile apps. In the case of Mississippi Coding Academies, their trainees are mostly right out of high school. Slots are in high demand, as coding is a very marketable skill that does not require a college degree and can pay on average $75,000 after five years. It's such an important skill that educators are beginning to advocate that coding be a required language in all schools.
These Jackson (and Starkville location) trainees are being placed in Mississippi jobs starting at an average $40,000 per year, and that's essentially one year out of high school. And some more good news is that they are not contributing to the brain drain. For the most part, these future coders want to stay in Mississippi!
Mississippi Coding Academy's model has been lauded by tech leaders in other parts of the country who have visited. It is a non-profit, private sector, simulated workplace model that is unique in the nation and producing graduates who consistently beat out coders from more traditional settings.
Last week, I had a chance to visit the current class of 40 entry-level Jackson trainees who are learning full-stack coding. I learned a lot, and they weren't shy about asking me questions. These future coders, most of whom graduated recently from high school, were screened for the program through their references, applications and a week of activities to screen their aptitudes. They were enthusiastic, bright and eager to share how excited they were to be embarking on this opportunity.
Educational backgrounds and demographics of the current cohort are shown below. Most were not college bound and were employed at minimum wage jobs.

Co-founder Richard Sun, who has been in Mississippi for 10 years, serves on the Innovate Mississippi board, is a former investment banker who was also named this year as "Mississippian of the Year" by the Association of Information Technology Professionals for his work with Mississippi Coding Academies, said, "This program is producing results because it provides hands-on learning by qualified instructors who care."
For more information, visit: https://mscoding.org
If any employer on the Coast is interested in meeting with Drew Donahoe and Javier Peraza about the program and/or hiring graduates, they can be reached at 202-751-8695 or javier@mscoding.org. The two will be on the Coast Wednesday and Thursday, August 7-8.
As footnotes:
A great article to read is this one from Microsoft. Although it is dated in 2016, its points are still relevant.
Five Reasons Why Everyone Should Learn Code
Additionally, coding is being recognized as an important skill even at the high school level. Take this quote from this great article worth reading on greatschools.org
Is the best second language for your child to study Spanish, Chinese, JavaScript, or Python?
"Even knowing just a little coding can help reduce the fear of technology, opening a mental window to understanding and using tech skills more broadly. There's also the argument, propounded by Steve Jobs himself, that coding "teaches you how to think." Research from multiple universities indicates that using code develops parts of the brain associated with language processing, memory, attention, and logic.
Unfortunately, only 10 percent of U.S. schools currently offer computer programming classes, reports Seattle-based nonprofit Code.org. As a result, we have been trailing most of the developed world.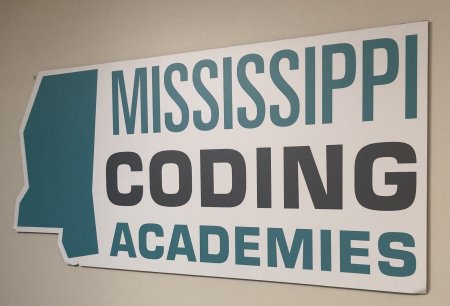 See Our Work